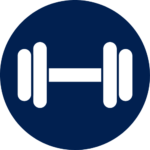 The Athletic Drip 
Get energized with this athletic blend that improves performance, aids in athletic recovery, prevents muscle loss, and increases metabolism. 
Ingredients: B-Complex, B12, Amino Blend (available add-on Glutathione)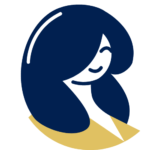 The Beauty Drip
Look and feel your best with this beauty drip that reduces wrinkles and replenishes your skin, hair, and nails. 
Ingredients: Vitamin C, Biotin, B-Complex, Vita Complex (available add-on Glutathione)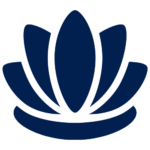 The Elevated Drip
Modified Meyer's Cocktail. Named after Dr. John Meyers, this ultimate drip therapy is used for overall wellness, health maintenance, and energy. The Elevated Drip can be used to help treat a range of conditions including fibromyalgia, asthma, seasonal allergies, acute muscle spasm, upper respiratory infections, chronic sinusitis, migraines, and more! 
Ingredients: B12, Magnesium, Calcium, B-Complex, Vitamin C (available add-on Glutathione)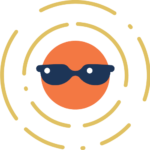 The Immunity Drip
Fight off infections, prevent illness, improve healing time, and give your body a quick immunity boost when you're feeling under the weather. 
Ingredients: Vitamin C, B-Complex, Zinc (available add-on Glutathione)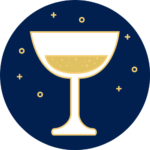 The Hangover Drip
Combat hangover symptoms and get ready for round two with this powerful drip that replenishes your system after a long night of depletion. This drip can also be used to overcome headaches, migraines, and period cramps. 
Ingredients: B- Complex, Zofran, Toradol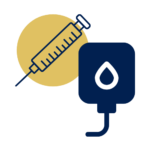 The Magnesium Drip
Proper magnesium levels maintain normal muscle tissue, regulates heart rhythms, support immune function, and keeps nerves functioning properly. Helps regulate energy metabolism, maintains blood sugar, and regulates calcium levels.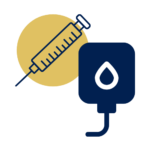 The Glutathione Drip 500mg (Can add additional mg up to 2000mg)
(Also offered as an IV Add on to Specialty Drips) 
There are so many amazing benefits to Glutathione* Check out the drop down menu below to read more!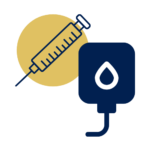 The Just Hydrate Drip (500ml or 1000ml Normal Saline Bag)
Just need extra fluids? Get a bag of normal saline 500ml or 1000ml to hydrate and renew your cells. Your body will thank you!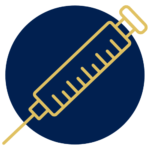 The Energy Shot
B12
We offer quick and painless B12 shots that can offer a range of immediate health benefits such as: 
Increased Energy

Mental Clarity 

Improved Metabolism 

Immunity Boost 

Improved Sleep Patterns 

Prevents Hair Loss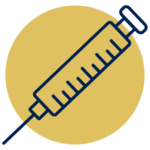 The Fat Burner Shot
Lipo-B12
Gives energy plus fat burning. Ideal for you if you are working out and eating to lose weight. The components of this shot helps break down sugars & carbohydrates and convert them to energy, converts food to energy, promotes healthy nerve cells, and cuts muscle recovery time.
The Power of Glutathione*
As a natural compound produced in our bodies, there are several biological benefits of Glutathione. This tripeptide is composed of amino acids including glutamate, cysteine, and glycine, making it an essential nutrient important to all of biology. While Glutathione yields various health benefits, certain factors such as poor diet and environmental toxins can suppress the production of this vital antioxidant.
Some benefits of this add-on ingredient include:
Cancer Cell Prevention 

Helps With Psoriasis

Reduced Cell Damage 

Improved Insulin Resistance

Reduced Parkinson's Tremors

Fights Against Autoimmune Disease

Reduces Inflammation

Anti-Aging Properties

Improved Sleep

Removes Free Radicals 

Improves Recovery Time

Promotes Energy

Supports Mental Clarity

Erases Hyperpigmentation

Inhibits Melanin