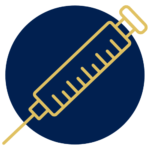 The Energy Shot Club $55/Month
Two B12 Energy shots per month ($60 value)
15% discount off additional shots
15% discounts off IV drips
The Fat Burner Shot Club $85/Month
Two B12 Fat Burner shots per month ($90 value)
15% discount off additional shots
15% discounts off IV drips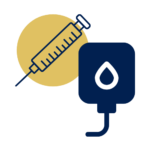 The Duo Drip Club $458/Month
One Specialty Drip per month ($538 value)
15% discount off additional IVs per month
15% discount off shots per month
The Drip Club $229/Month
One Specialty Drip per month ($269 value)
15% discount off additional IVs per month
15% discount off shots per month
The Glutathione Drip Club $260/Month
Two Glutathione 500mg Drips per month ($310 value)
15% discount off additional IVs per month
15% discount off shots per month
15% discount off all other services – Boost add-ons not included
Club member can redeem benefits at all Bay Area locations.
Sercice credits never expire.
No long term commitments. We require a 3-month commitment at the start of your membership. Month to month terms thereafter.
Recieve one complimnetary B12 Energy Shot during your birthday month.
Want to rollover one of your drips to a friend or loved one? Give us a call for more info.